Table of Content
Method 1: Using Workspace Labs
Method 2: Using Chrome Extension Feature
Integrating AI into Gmail is a transformative way to enhance your email experience. Gmail's AI features use machine learning to streamline your communication and organization. From smart replies that save you time to intelligent priority settings, AI in Gmail assists in managing your emails with unprecedented precision and convenience. This guide will walk you through the various AI-driven functionalities within Gmail, allowing you to master the art of efficient and organized email communication.
Method 1: Using Workspace Labs
Google Workspace Labs allows users to use AI capabilities while using Google-related apps like Docs and Gmail. Using this feature may not be a walk in the park, especially for novices. Here are the steps to follow while using this AI tool for Gmail communications.
1. To get started, you need to get access to Workspace Labs. To do so, you have to request access to the AI Tool. On the Workspace Labs website, request access to the AI writing tool for Google Docs. You must sign in using your Google account, and Google will notify you via email if you are approved for the program.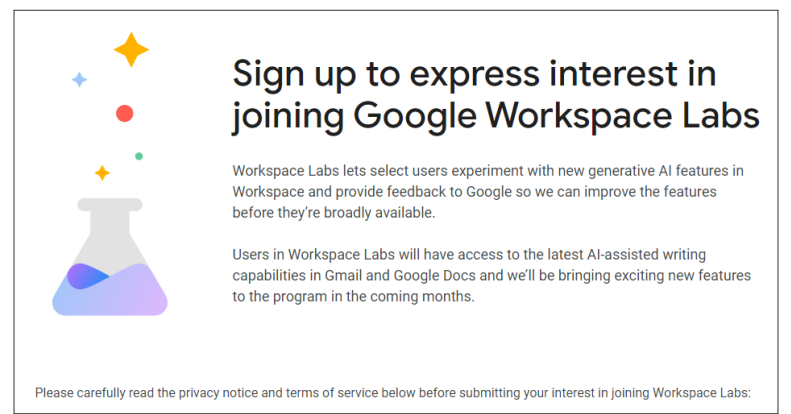 2. Once granted access, you can use the AI tool to generate Email content. Click the "Help me Write" section and type your prompt.
3. You can recreate or refine the generated content to fit your needs.
Method 2: Using Chrome Extension Feature
Chrome extensions are small software programs that enhance and customize the browsing experience on the Google Chrome web browser. They are easily accessible through the Chrome Web Store, where users can browse, install, and manage their extensions. Chrome extensions are represented by icons near the address bar, allowing users to access their features with a simple click. These versatile tools empower users to tailor their browsing experience to their needs and preferences, making Chrome a highly adaptable and user-friendly platform. Here are the steps to follow while using these features to install AI capabilities:
Visit the Chrome Extension web store and search for an AI extension you wish to install.
Search for the AI tool you wish to install as an extension. Click and install it.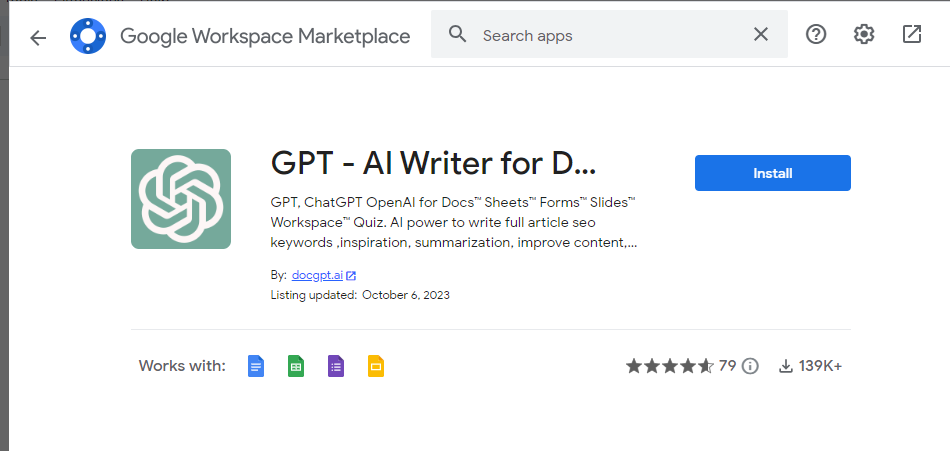 Open the Gmail and locate the Extensions icon on the top-right corner. Type your prompt.
Finally, copy and paste the result into the Gmail you're working on.