Today we will talk about Cost Per Thousand, or CPM for short. It's a term you might have encountered if you've ever run an advertising campaign or are looking to start one. CPM is a commonly used metric in advertising, and it's important to understand what it means if you want to make the most of your advertising budget.
Table of contents:
What Is Cost Per Thousand (CPM)?
When is CPM used in Digital Marketing?
When is your brand seeing the best results from CPM (CPM Strategy)?
Make an Ad health check with CPM
What Is Cost Per Thousand (CPM)?
So, what is CPM? Simply put, CPM is the cost of displaying an ad to 1,000 people. It's a way for advertisers to measure the cost-effectiveness of their ad campaigns. The "M" in CPM stands for the Roman numeral for 1,000, so it's essentially the cost per 1,000 impressions.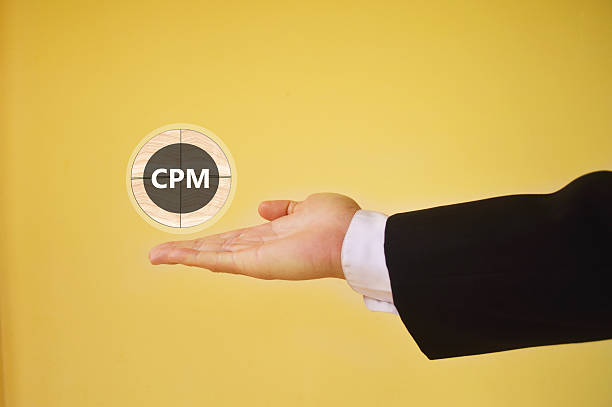 For example, you want to run an online advertising campaign to promote your new product. You decide to run banner ads on a website that has an estimated 100,000 visitors per month. The website charges $10 CPM for banner ads, which means that for every 1,000 people who visit the site, your ad will be displayed, and you'll be charged $10. So, if you want to reach all 100,000 visitors, you'll need to pay $1,000.
CPM vs. CPC
One important thing to note is that CPM is not the same as the cost per click (CPC), which is the amount you pay each time someone clicks on your ad. CPM is simply the cost of displaying your ad, regardless of whether anyone clicks on it.
Another thing to remember is that CPM can vary widely depending on the platform you're using, the type of ad you're running, and the audience you're targeting. For example, CPM tends to be higher for social media ads than website display ads. This is because social media platforms have more detailed targeting options, which allows advertisers to reach a more specific audience.
Why is CPM important?
So, why is CPM important? Well, it's a useful metric for comparing the cost of different ad campaigns and determining which ones are more cost-effective. By knowing the CPM of each campaign, you can make more informed decisions about how to allocate your advertising budget.
In addition, CPM can help you estimate a campaign's cost before launching it. Using industry averages for CPM, you can get a rough idea of how much you'll need to spend to reach your desired audience.
Overall, CPM is an important metric for any advertiser to understand. It allows you to measure the cost-effectiveness of your ad campaigns and make informed decisions about how to allocate your advertising budget. So, the next time you plan an ad campaign, remember to factor in the CPM to make the most of your advertising dollars.
When is CPM used in Digital Marketing?
CPM is often used as a way for advertisers to reach many people with their message to raise awareness about a brand. However, it's important to note that CPM doesn't necessarily guarantee that a user will interact with or even see an ad. It only guarantees that the ad will be displayed several times.
CPM is often used with other digital marketing metrics, such as click-through rate (CTR) and conversion rate, to measure the overall success of an advertising campaign. While CPM can give advertisers an idea of how many people see their ad, CTR and conversion rate provide insights into how many people click on or take action after seeing it.
In addition to display advertising, CPM is also used in other forms of digital marketing, such as video advertising and social media advertising. For example, on YouTube, advertisers can pay based on a CPM model for every thousand video ad views.
When is your brand seeing the best results from CPM (CPM Strategy)?
Now we will talk about CPM strategies and when companies see the best results from them.
CPM strategies are a great way for brands and companies to get their name out there and raise brand awareness. This is especially true for companies with a wide audience or wanting to increase their visibility on a larger scale. Companies see the best results from CPM strategies when used in a brand awareness marketing campaign focused on raising recognition of their product and brand.
However, it's important to remember that CPM strategies may not be ideal for smaller, niche companies trying to appeal directly to a small subset of the population. These strategies also don't do well if you need quantifiable results to back up your marketing spend. While CPM isn't a metric to spend time optimizing, it is an excellent signal for campaign diagnosis. If you notice great CPM levels, your campaign is good and targeting the right audience.
It's important to clearly understand your business goals and how a CPM model will help you measure them. Additionally, it would be best to define your particular goals for your new strategy, what a lead means for your business, and a strategy to follow up on your newly generated customer awareness.
Furthermore, it's also important to remember that you shouldn't rely on CPM as a strategy by itself.
Overall, CPM strategies can be a great way to raise brand awareness and reach a wide audience. Just be sure to use it with other marketing strategies, and pay attention to abnormal CPM levels as a sign to diagnose and improve your campaign.
Make an Ad health check with CPM
CPM can be an excellent indicator of the overall health of your ad campaign, as it can alert you to potential issues with your ad targeting or placement.
Here's how to use CPM as an ad health check:
Set a benchmark. The first step is establishing a benchmark CPM for your industry and advertising goals. You can do this by researching industry averages or past campaign performance. A benchmark will help you evaluate your current CPM and determine whether it's within an acceptable range.
Monitor your CPM. Keep an eye on your CPM throughout your campaign. If your CPM is significantly higher than your benchmark, it could mean that your targeting is off or your ad shows up incorrectly. On the other hand, if your CPM is lower than your benchmark, it could indicate that your ad is not being shown to a wide enough audience.
Diagnose the issue. Once you've identified an abnormal CPM level, it's time to diagnose the issue. Start by looking at your ad targeting and ensuring you reach the right audience. Check to see if your ad is being displayed on relevant websites or if it's showing up in places where your audience is less likely to be. You can also review your ad creative to ensure it's engaging and relevant to your target audience.
Make adjustments. Based on your diagnosis, make adjustments to your ad campaign. This could involve refining your targeting, changing your ad creative, or adjusting your bid strategy. Monitor your CPM to see if your adjustments have improved your ad campaign health.
In conclusion, using CPM as an ad health check is a simple and effective way to monitor the overall health of your ad campaign. By setting a benchmark, monitoring your CPM, diagnosing any issues, and making adjustments, you can ensure that your ad campaign is on track to meet your goals.